Dental Insurance – Chesterton, IN
All Dental Insurance
Is Welcome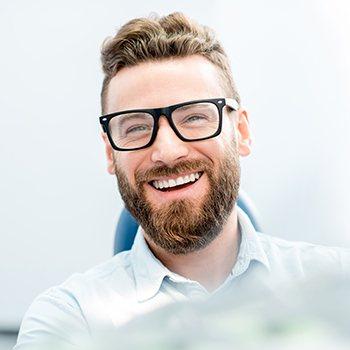 When you invest in a dental insurance plan, you're investing in your family's oral health, and the team at Advanced Dental Concepts is more than ready to help you make the most of it. We're able to accept many popular plans and will even file your claims for you to make the process of saving on your care easy and stress-free. To learn a little more about the best ways to use your dental insurance with us, you'll find our short guide below. If you have any questions regarding your particular policy, be sure to give us a call.
How Dental Insurance Works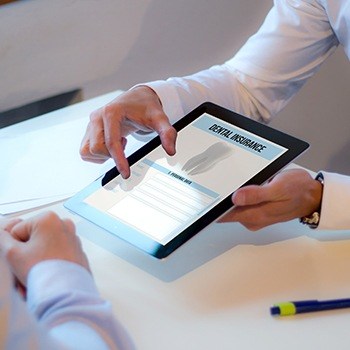 In many ways, dental insurance works very similarly to standard health insurance: in exchange for a monthly premium, policy holders are given access to completely covered and largely discounted services. The main difference is the type of services each version of insurance focuses on.
While health insurance is designed to help people treat medical issues, dental insurance is more about helping patients prevent them. The idea is that by enabling a patient to be proactive with their dental care, they'll be able to avoid larger problems down the line that call for more expensive treatments.
What Does Dental Insurance Cover?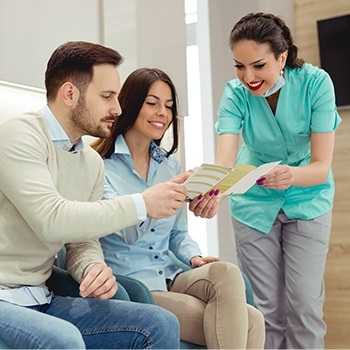 Each dental insurance plan is slightly unique compared to others, but generally, most tend to follow this framework when it comes to their benefits:
Preventive services, like checkups and cleanings, are covered 80-100%
Basic restorative services, like fillings and bonding, are covered 70-80%
Advanced restorative services, like crowns, bridges, and dentures, are covered 50%
Elective procedures, particularly cosmetic dentistry, are typically NOT covered
In-Network vs. Out-of-Network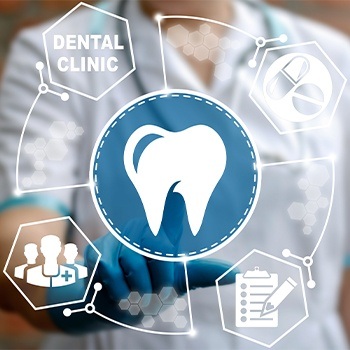 We're able to work with several out-of-network policies as well. Unlike with health insurance, visiting an out-of-network dentist doesn't automatically mean you'll end up paying a lot more. Just give us a call, and we'll be happy to discuss your benefits and go over how we can help you save on your care.