Cosmetic Dentistry – Chesterton, IN
Creating the Dazzling
Smile of Your Dreams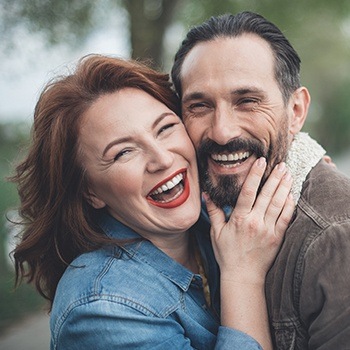 Keeping your teeth healthy is the most important aspect of dentistry, of course, but a bright, beautiful smile can also be beneficial for boosting your confidence and increasing your quality of life. The Advanced Dental Concepts team is excited to offer a wide variety of solutions for cosmetic dentistry in Chesterton, IN that will leave your teeth looking more dazzling. Do you have crooked teeth, stains, or an overabundance of gum tissue? Schedule a consultation with us today to discuss your dream smile and the kind of improvements you want to make. We'll consider the different procedures available before creating a plan that will leave you with a grin that you'll be excited to show off.
Why Choose Advanced Dental Concepts
for Cosmetic Dentistry?
Friendly & Understanding Staff
Natural-Looking Results
Soft-Tissue Laser Available for Painless Gum Recontouring
Porcelain Veneers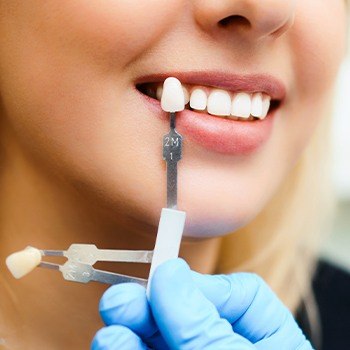 When you want to completely transform your smile, porcelain veneers can be an effective solution. Veneers are very thin sheaths that are made from porcelain and bonded to the visible surface of your teeth. By covering the enamel this way, you can hide multiple dental flaws at once, including gaps, stains, chips, cracks, and misaligned teeth. Why have multiple cosmetic procedures done when veneers can make several corrections in one fell swoop?
A small amount of tooth structure needs to be removed during your first appointment. We can then take digital impressions that a dental laboratory can use to create veneers that have been customized just for you. You'll need to wait a few weeks for the permanent veneers to be made, but in the meantime, we can place a temporary version that will help you get used to the overall look and feel. Once your permanent veneers are ready, we'll get in touch with you to set up your second appointment, where we'll make any necessary last-minute adjustments before cementing the veneers to the appropriate teeth.
Metal-Free Dental Restorations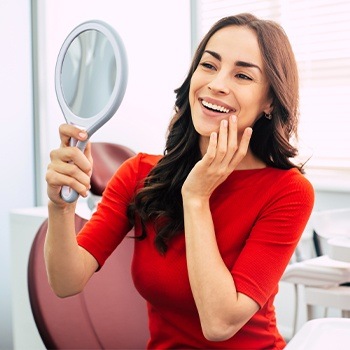 Dental crowns, inlays, onlays, and other types of restorations can allow a damaged tooth to continue to function normally, but if they're made of metal, they might draw unwanted attention. That's why Advanced Dental Concepts offers all-ceramic restorations that are colored to match the rest of your teeth and create a natural-looking smile. As a side benefit, ceramic restorations are much safer for patients that have allergies or extreme sensitivity to the metals used in traditional dental work.
At-Home Teeth Whitening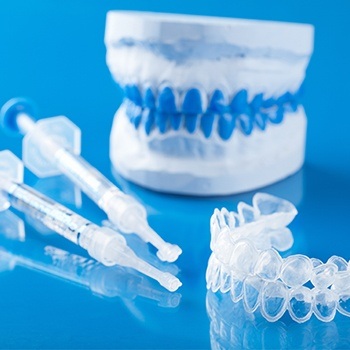 There's no end to the whitening products you can buy over the counter, but there are many stains and forms of discoloration that they simply can't address. Here at Advanced Dental Concepts, we can provide a professional-strength kit with a bleaching gel that's stronger than anything you'll find at the store. Simply fill the custom-made trays with the gel and wear them for a set amount of time each day. After about two weeks, you'll notice that your smile has brightened dramatically – up to 10 shades, in many cases!
In-Practice Teeth Whitening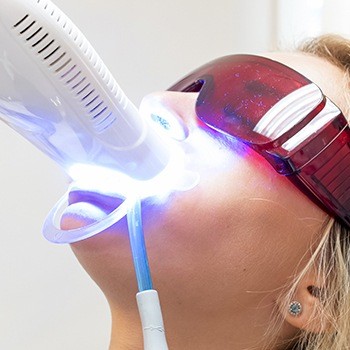 Professional whitening kits are a great way to improve your smile in the comfort of your own home, but what if you have a graduation or a wedding coming up soon? Patients who need immediate results can schedule an in-practice whitening session, which can normally be completed in as little as an hour. At the beginning of the process, we'll take several pictures of your smile to figure out the exact shade to aim for. The whitening gel will be applied and left on your teeth for 15 minutes at a time, and we'll check to see whether further treatment is needed to achieve your smile goals. (Usually, about two to three applications are needed.) Since you'll have an experienced, caring dentist overseeing the entire procedure, you can be sure that the overall whitening process will be safe for your teeth.
Gum Recontouring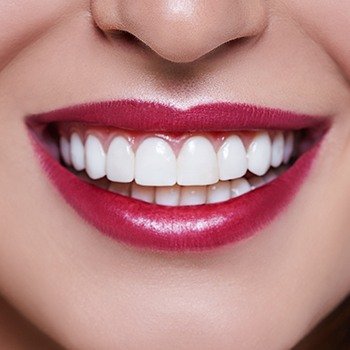 Patients with a "gummy" smile might find that their teeth look too short or that there's an excessive amount of gum tissue visible whenever they open their lips. In these cases, the issue lies with the gums rather than the teeth themselves. With gum recontouring, we remove a small amount of tissue to reshape the gum line in a way that reveals more of your healthy, dazzling teeth. In some cases, recontouring might be performed before you receive a dental bridge or a crown in order to ensure that there's enough room for the restoration to receive the support it needs.
Dental Bonding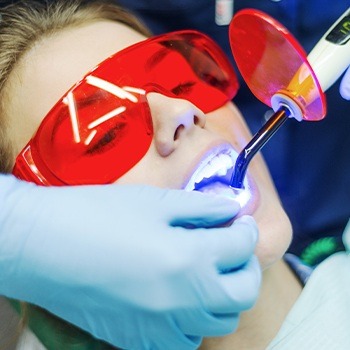 If you need a quick way to correct a relatively small cosmetic flaw, such as a thin gap or a shallow crack, direct bonding could be the answer. A tooth-colored resin like the kind used for fillings is placed on the desired area and sculpted in a way that enhances the appearance of the tooth. A special curing light is used to harden it in place once it has been properly shaped. Unlike veneers or crowns that require multiple appointments, direct bonding usually only takes one visit.
BOTOX®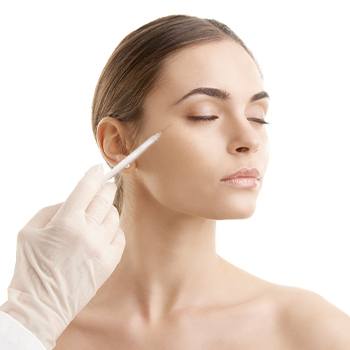 Are you looking for the perfect enhancements to frame your beautiful smile? BOTOX in Chesterton is a fast, non-invasive, and cost-effective way to minimize the appearance of fine lines and wrinkles surrounding your smile. We also offer BOTOX injections for more functional purposes as well, like to ease pain caused by TMJ dysfunction. You can learn more about this treatment by clicking the link below.