Dental Implants – Chesterton, IN
A Better, Longer-Lasting
Way to Replace Teeth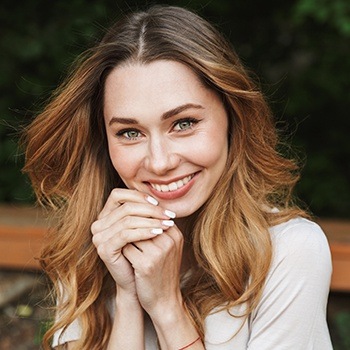 When looking for tooth replacement solutions, your primary concern will probably be to fill in the empty space in your smile so that you can eat all your favorite foods and smile without embarrassment. However, the roots of the teeth that are normally hidden under the gums also need to be considered; without them, your new teeth can't stimulate the jawbone to help it retain its density or maintain the face's overall shape. With dental implants in Chesterton, IN, we can replace the roots along with the visible portions of a tooth, letting you enjoy the benefits of a grin that has been fully repaired. If you want to learn more about dental implants in Chesterton or think you might be a candidate for the procedure, contact our friendly team at Advanced Dental Concepts today for a FREE consultation.
Why Choose Advanced Dental Concepts
for Dental Implants?
Mini-Dental Implants Available
Can Replace Any Number of Teeth
Cost-Effective, Long-Term Restorations
How Dental Implants Work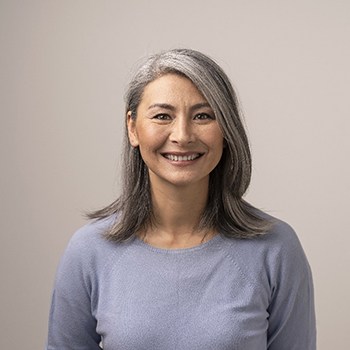 Are you looking for more information on how dental implants actually work? You're in the right place! Unlike other treatments, dental implants require a step by step process to achieve lasting and amazing results. From the initial consultation to the final placement of your restorations, we want you to have the information you need to feel confident in your tooth replacement. Read on to pull back the curtain on how we place and restore dental implants!
Single Tooth Dental Implants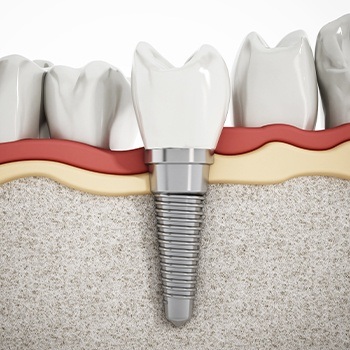 Once your jaw has been prepared, the placement of dental implants can be completed over the course of two distinct phases. The first step is for the implant post to be placed into your jaw under the gum line. We'll refer you to a local oral surgeon, so you can be sure that the root of your new tooth is being handled by an expert.
During the surgery, a small incision in the gums is made, and the implant is placed in a spot where it'll be able to provide your prosthetic tooth with the best support. You'll receive a temporary cap to protect the implant site while it heals. It takes about three to six months for your implant to fuse with your jawbone (the exact amount of time varies from patient to patient). Once it has, you'll return to the Advanced Dental Concepts team for the second phase: creating and attaching the crown that will serve as a replacement tooth.
Multiple Tooth Dental Implants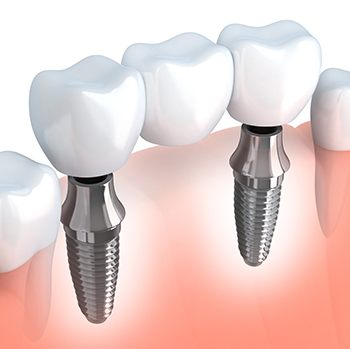 A single implant can be used to support a single crown, but patients that have lost two or more consecutive teeth may benefit from a pair of connected crowns attached to implant posts. If three or four teeth are missing, a dental bridge (a pair of crowns with prosthetic teeth between them) can fill in the empty space.
Dental Implant Restorations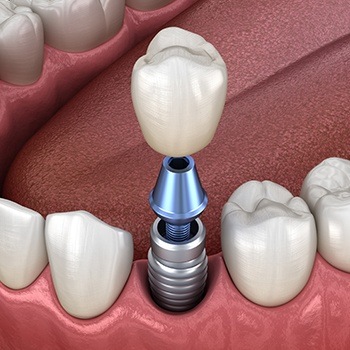 Replacing one or a few teeth is one thing, but what if an entire arch needs to be restored? For extensive cases of tooth loss, dentures are usually the go-to solution. Full dentures can be supported by four to six dental implant posts that have been inserted into the jaw in strategic areas. As a result, they're more stable than traditional dentures and will let you enjoy all your favorite foods. You also won't have to remove your dentures in order to clean them; you can just brush them as though they were natural teeth.
Implant Dental Crowns & Bridges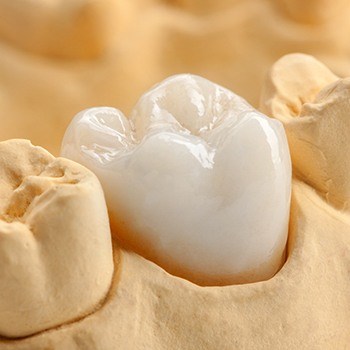 The crowns that we use to restore single dental implants are made from a ceramic that closely mimics the appearance of natural teeth. We can shape and shade the crowns so that they perfectly match the rest of your smile. Implant-retained bridges similarly can be designed so that they resemble real teeth, and unlike traditional bridges, there will be no need to remove enamel from your remaining healthy teeth. Thanks to the implant posts acting as roots, your new teeth will look as natural as they feel.
Dental Implant-Retained Dentures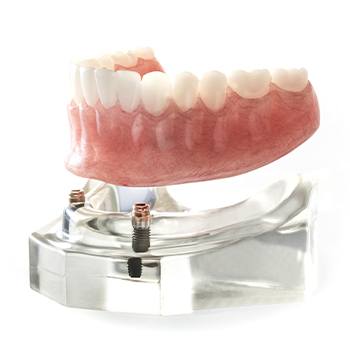 Many patients assume traditional dentures are the only choice they have when all their teeth are gone, but implant-retained dentures in Chesterton offer several advantages that you wouldn't be able to enjoy otherwise. The implants will help the jaw maintain its shape and density so that you won't have to worry about getting your dentures refitted in the future. Also, there are little to no diet restrictions with implant dentures, which can provide up to 70% of the chewing power that natural teeth have. Finally, unlike traditional dentures that need to be replaced every seven years or so, implants can last for decades or even a lifetime.
Cost of Dental Implants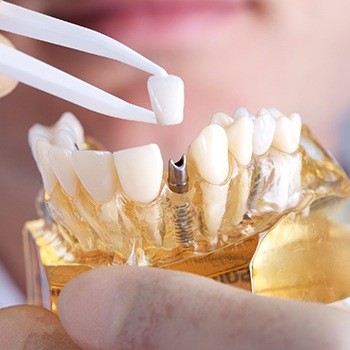 While dental implants might initially cost more than traditional restorations upfront, patients often find that they're actually the most cost-effective option because they can last for life, meaning they won't need to pay for a replacement every five to fifteen years. The overall cost of the procedure can vary, but at Advanced Dental Concepts, we can provide an estimate during your FREE implant consultation and discuss your financial options, which might include dental insurance or CareCredit.
Learn More About Cost of Dental Implants