Emergency Dentistry – Chesterton, IN
Stopping Pain & Saving Smiles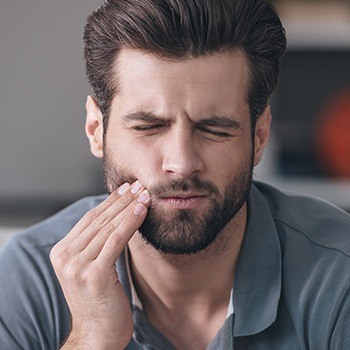 Most of the time, a dental emergency will strike when you least expect it. When it does, you need to contact Advanced Dental Concepts right away so that we can assess and repair the damage as well as relieve your pain. We'll make every effort to schedule a same-day appointment for you when possible!
There are plenty of situations that could be called a dental emergency. Call us right away if you're experiencing a severe toothache, a broken or knocked-out tooth, a lost or damaged dental restoration, oral bleeding, or an injury to the gums or jaw, and we'll offer emergency dentistry in Chesterton, IN.
Why Choose Advanced Dental Concepts
for Emergency Dentistry?
Same-Day Assistance Available
Patients of All Ages Welcome
Caring Dentists Who Offer a Wide Range of Treatments
Caring for Your Dental Emergency At-Home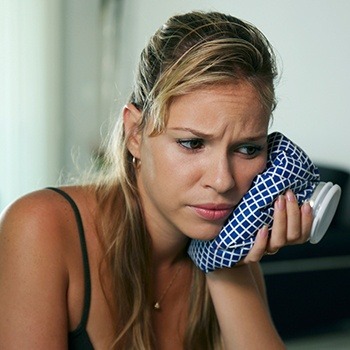 Any time your emergency involves a damaged tooth, you should collect the broken portions whenever possible and bring them to your appointment. If a tooth has been knocked out altogether, contact us right away; there will be a limited amount of time to try and replant it. To preserve the tooth, try to put it back into its socket, or if that fails, carry it in a container of milk. (Avoid placing the tooth in water or picking it up by the root.)
If an injury or a toothache is accompanied by swelling, you can try and keep it down with a cold compress. You can use over-the-counter pain medication to deal with the discomfort, but do not place it directly on the tooth or gum tissue (since it could cause further damage if the tooth's infected).
Any emergency that involves excessive bleeding or extensive facial trauma should be examined immediately at your local emergency room. Once any life-threatening issues are dealt with, we can help you repair or replace any lost or damaged teeth that the personnel at the emergency room may not be equipped to handle.
Reliable Qualifications, Time-Tested Expertise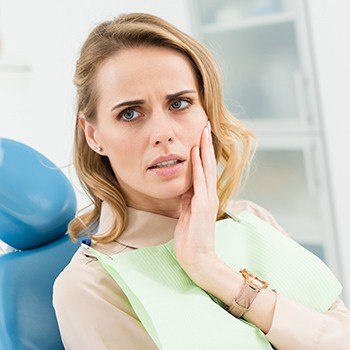 A complete, healthy smile is an important part of living your everyday life; as such, you'll want to leave your emergency oral care in the hands of knowledgeable professionals. Dr. Hayes, Dr. Mousa, and Dr. Hansen all have extensive dental experience, and Dr. Hayes has been trained in the placement of dental implants as well as other reconstructive treatments. When you have an urgent situation that requires precise skill and a steady hand, you can count on our compassionate, knowledgeable dentists.
We Offer Exceptional Convenience for Dental Emergencies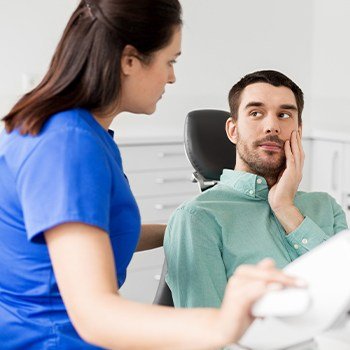 At our dental office, you won't need to worry about days or weeks of waiting before getting the help you and your smile need. We will do everything we can to see you on the same day as your call. In the meantime, we can give you tips over the phone for performing first aid to keep yourself comfortable and protect your tooth before your professional treatment.
Root Canal Therapy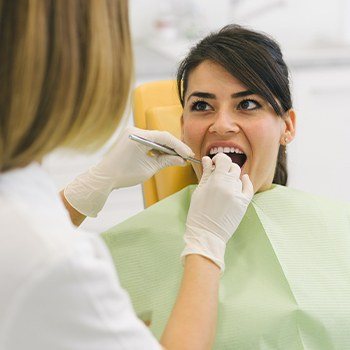 Many patients are nervous when their dentist suggests a root canal, but the truth is that if you want to relieve the pain of a toothache, this treatment is often the best option available. Your tooth contains an inner layer called pulp that can cause persistent pain if it becomes infected; root canal therapy lets us access the pulp and remove it along with other harmful substances. Afterward, we can clean the tooth's structure, fill it with a biocompatible substance, and seal it to protect from further damage. The placement of a crown is normally the last step.
Despite their reputation, modern root canals are not especially painful compared to other dental procedures. In fact, many patients compare them to routine fillings in terms of discomfort. In the meantime, you can expect a tooth that has been treated by root canal therapy to last the rest of your life with proper maintenance 90% of the time.
Tooth Extractions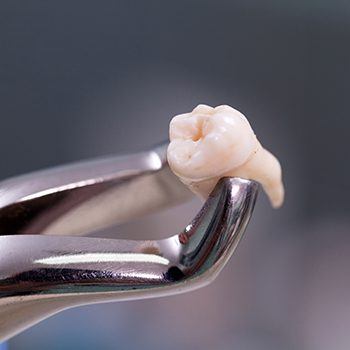 There are plenty of ways we can protect and preserve your teeth, but sometimes an extraction is the only option to keep the rest of your smile safe. We'll make sure that the procedure is performed as safely and comfortably as possible. Extractions are normally the last resort that may be recommended when:
A damaged or decayed tooth doesn't have enough natural structure remaining to support a crown or other type of restoration.
Your teeth are overcrowded and one or more need to be removed so that orthodontic treatment can be performed.
You are receiving full dentures and need to make space in the arch.
You have wisdom teeth that have become impacted or are otherwise threatening your oral health.