BOTOX® -- Chesterton, IN
Create the Perfect Frame for Your Smile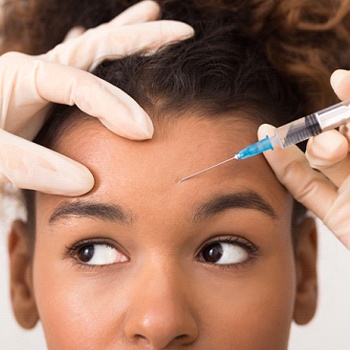 When most patients consider ways to improve their smiles, they think of treatments like veneers, gum recontouring, and teeth whitening, but what if there was a non-invasive, simple way to enhance your grin without needing to permanently alter your teeth? BOTOX injections can provide you with beautiful, subtle results by minimizing fine lines and wrinkles across the face. They can also help address gummy smiles and even ease discomfort caused by TMJ dysfunction. To learn more about this treatment, read below or call our office to schedule a consultation.
Why Choose Advanced Dental Concepts for BOTOX®?
Experienced Cosmetic Dentists
Advanced Dental Wellness Plan Savings
Comprehensive Dentistry at One Location
What is BOTOX®?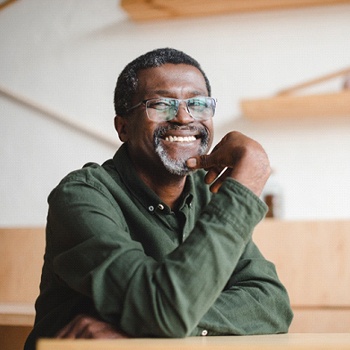 BOTOX itself is a brand of cosmetic injections that are comprised of diluted botulinum toxin, which is a bacteria that can be injected into muscles to allow them to relax. As you age and use your facial muscles, they'll begin to tense up and scrunch, which will cause fine lines and wrinkles to form on your face. When BOTOX is injected into these tension-filled muscles, it will encourage them to smooth out, minimizing the appearance of wrinkles.
The Benefits of BOTOX®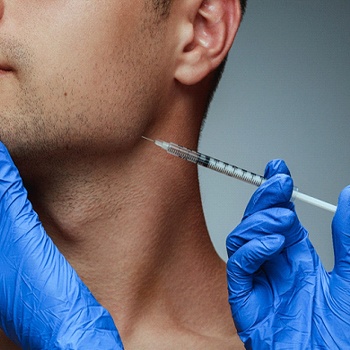 BOTOX injections have a variety of benefits to offer patients, including:
Fast results that can typically become noticeable within three to five days.
Delicate, subtle effects that don't distort your facial features, but rather, enhance them.
Non-surgical procedure, so no scalpels, sutures, or recovery times to deal with.
Results that can last between three and six months.
Cost-effective cosmetic treatments.
Short treatment time that typically doesn't take longer than an hour.
Who is a Good Candidate for BOTOX®?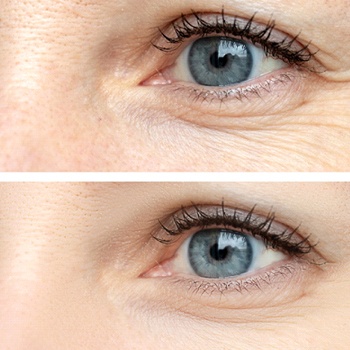 BOTOX is a great treatment for patients who are looking to minimize fine lines and wrinkles across every feature of their face, but it's typically not recommended for those who have skin disorders, neuromuscular diseases, or are pregnant.
For patients who are in their later 20s or older, BOTOX injection can help address these facial imperfections and conditions:
Crow's feet
Smoker's lines around the mouth
Lines at the corners of the mouth from smiling
Horizontal forehead lines
Muscle spasms around the jaw area
Gummy smiles
To learn whether you're a good candidate for this treatment, schedule a consultation with our experienced team at Advanced Dental Concepts today!