Meet Our Dental Team – Chesterton, IN
Meet Your New Dental Family
Our team is ready to show you just how easy it can be to take care of your family's teeth. Each member of our staff has years of experience as well as a commitment to customer service that will help you feel right at home from the moment you step through our doors. They can't wait to meet you and your loved ones, but first, you can start getting to know everyone by reading on below.
Kathleen Hayes, LDH, Business Coordinator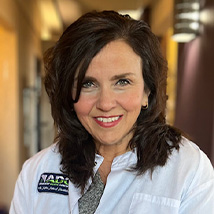 Kathleen, or Kathy as friends like to call her, is a licensed dental hygienist as well as our business coordinator. She graduated from Indiana University Northwest in 1991 with an LDH degree. She is Dr. Hayes' wife and has been a part of our dental office since it first opened in 2004. Today, she deeply loves the relationships she has built with our patients as well as the other team members.
Kathy and Dr. Hayes are the parents of three wonderful children, Patrick, Daniel, and Riley, and nothing makes her happier than spending quality time with her family.
Monica, Regional Manager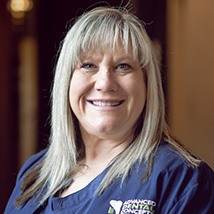 Monica is originally from DeMotte and has been involved in dentistry for over 25 years, first joining our staff in 2013. She received her education from Indiana University Northwest School of Dentistry and is a licensed dental radiographer. She was a dental assistant for 17 years. Her favorite part of her job is able to Interact with patients.
Monica and her husband Dave have two kids named Taylor and Tristan. When she has free time, she enjoys photography, spending time with family and friends, and traveling.
Lynn, Team Lead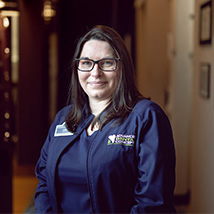 While she's only been with us for a few years, Lynn has practiced dentistry for more than two decades. That experience, and her dental training at Chesterton High School, make her a great addition to our office. Plus, she loves helping build relationships between patients and her co-workers.
Having grown up in East Chicago, Lynn really enjoys spending time with family. She considers her own rather close-knit. With or without them, however, her other hobbies include crafting and making chunky bracelets.
Sally, Expanded Functions Dental Assistant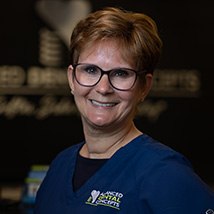 Sally has worked in the dental field since 1974, and she has loved every minute of it. She is passionate about working with great people and helping patients look and feel their best. Sally is certified as an expanded functions dental assistant and she is x-ray certified. Originally from Crown Point, Sally is married to Bill, and the couple have two adult daughters, Sarah and Beth and four grandchildren Emma, Eli, Jack, and Ollie. Bill is a pastor and Sally enjoys participating in church functions in her spare time. She also loves spending time with family and friends and quilting.
Crystal, Expanded Functions Dental Assistant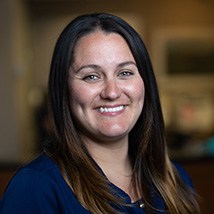 Crystal has been working in dentistry for over a decade now. Originally from the Hammond area, she studied assisting at Everest College. She looks forward to helping our patients smile brighter.
Outside of work, Crystal has a growing family that includes five kids. Her favorite hobbies include fishing, camping, drawing, doing various arts and crafts, and (of course) spending quality time with her loved ones. She
Jennifer, Expanded Functions Dental Assistant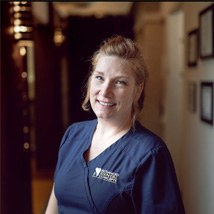 Jennifer joined our practice a few years ago, but has worked in dentistry for over twenty. As such, she brings a lot of wisdom and know-how to her role as a dental assistant. Of course, she also brings warmth due to liking her coworkers and patients so much.
A native of nearby Portage, Jennifer has plenty to do in her downtime. She especially loves gardening, traveling, and sampling great food.
Taylor, Expanded Functions Dental Assistant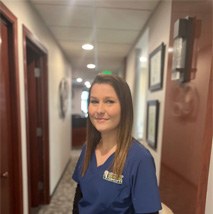 For the last few years, Taylor has been a wonderful dental assistant for our practice. Thanks to her experience and radiography license, she's able to assist with many treatments. More than anything, though, she brings a passion for patients' smiles to our work.
Away from the dentist's office, Taylor enjoys spending time with family. It's a big one, after all – she has six siblings! Her pet Belgian Malinois is also great, as she trained it to be a protection/working dog.
Maria, Dental Hygienist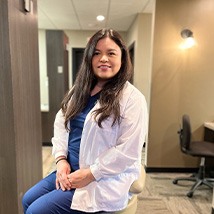 Born in Mexico, Maria began her career in dentistry by studying at Indiana University Northwest after graduating from Portage High School. Throughout her education, she was trained in administering local anesthetics and is a certified Expanded Function Dental Auxiliary. With over a decade of experience, she gets to help provide optimal oral care for our patients and educate them on how to preserve their pearly whites!
When she isn't at the office helping people and their smiles, Maria is likely traveling and adventuring in new places. She also enjoys cooking and spending quality time with her family.
Lissie, Front Desk Administrator
Being highly dedicated to dentistry, Lissie has worked as a dental receptionist for over thirty years. She jumped at the chance soon after graduating from Madonna High School. Her contributions to dental practices began soon after.
When she's not working, Lissie loves to take it easy. You might find her working on a craft project, or perhaps cooking one of her favorite recipes. Otherwise, you'll note her great sense of humor – she's quite funny!
Nikki, Front Desk Administrator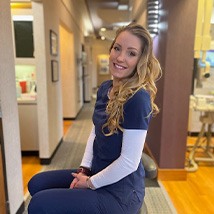 Hailing from Hobart, IN, Nikki is a valuable addition to our team and brings an unmatched level of dedication to our office! After graduating from Hobart High School, she continued her education at Everest College and has already accrued several years of experience in the dental field.
Outside of the dental office, Nikki is a loving fiancé, mother of four, and dog mom of three! She and her loved ones enjoy camping, kayaking, swimming, and taking trips to the beach. One fun fact about her—she loves the ocean, but you won't ever find her venturing out past her knees!