Preventive Dentistry – Chesterton, IN
Creating a Smile
That's Healthy & Bright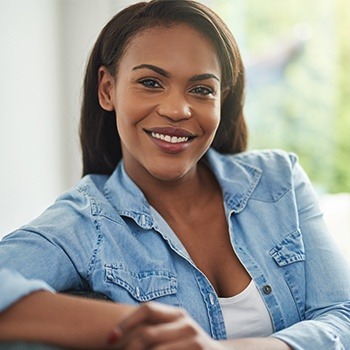 Receiving excellent general and preventive care from your dentist is the basis for any healthy mouth, which is why our team at Advanced Dental Concepts offers a wide range of services designed to treat potential oral health problems long before your teeth suffer from any permanent damage. We can also find and offer solutions for health issues such as oral cancer and TMJ disorders. Haven't had a checkup or cleaning yet this year? Contact Advanced Dental Concepts today to make an appointment for preventive dentistry in Chesterton, IN. Our state-of-the-art dental office can help your family enjoy a lifetime of beautiful smiles.
Why Choose Advanced Dental Concepts
for Preventive Dentistry?
Modern Dental Office with Advanced Technology
Dentists That See You as an Individual & Not Just Another Patient
Patients of All Ages Welcome
Dental Checkups & Teeth Cleanings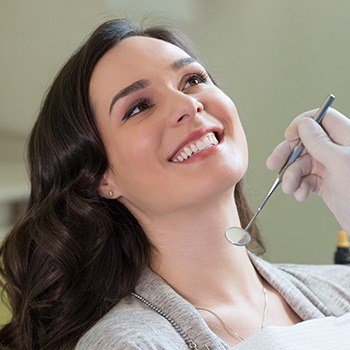 As an adult, you're probably already aware of the importance of having your teeth checked and cleaned by a professional at least twice a year. Every six months, we can perform a careful diagnostic assessment (which involves digital X-rays and intraoral photographs as well as a thorough visual examination) that will allow us to find and treat tooth decay and gum disease early on. Our skilled hygienists will also thoroughly clean your teeth of any plaque and tartar that has built up, which will help prevent oral health issues from developing in the first place. These visits are also an opportunity to check for oral cancer, TMJ dysfunction, and signs of bruxism. The final step is for our dentist to review their findings with you and establish a dental care plan depending on your needs.
Fluoride Treatment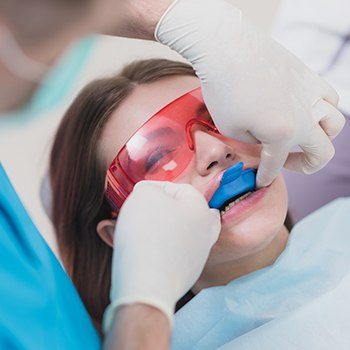 The fluoride that's found in the tap water we drink and many of the foods we eat is an essential mineral that helps protect teeth from decay – which is especially important for younger patients whose primary and adult teeth are still developing. Once the teeth are fully above the gum line, fluoride needs to be received topically. This usually means brushing with a fluoridated toothpaste or using fluoridated mouth rinses daily. However, young patients who are still learning good oral hygiene skills and adults who are particularly vulnerable to decay might benefit from a professional fluoride application at Advanced Dental Concepts.
TMJ & Bruxism Therapy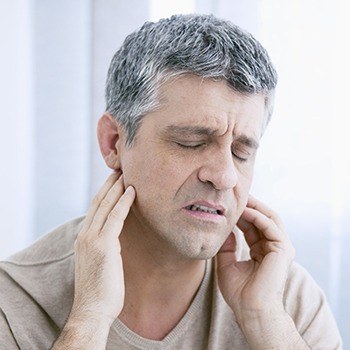 There are many different reasons why you might be suffering from bruxism (grinding and clenching of the teeth) or a TMJ dysfunction, but no matter the situation, it's important to take the necessary steps that will keep your teeth safe and relieve your jaw pain. We can provide custom crafted nightguards that have been made from high quality, comfortable materials for your unique smile. Not only will these oral appliances adjust your jaw and help it find a more comfortable position (thus lowering the strain on your TMJ), but they'll also act as a barrier that stops your teeth from grinding together. Your guard will be designed so that you'll be able to speak, breathe, and drink water comfortably.
Oral Cancer Screenings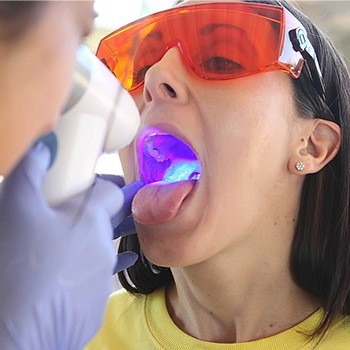 Tobacco use is probably one of the most well-known factors when it comes to oral cancer, but that doesn't mean nonsmokers don't have anything to worry about; over 30% of patients who have been diagnosed with this condition do not use tobacco or engage in any other common high risk behaviors. In any case, you can generally expect a much more favorable prognosis for your cancer if it's caught early on, and that's why we make oral cancer screenings a regular part of every checkup. Your dentist will check for lumps, sores, discoloration, and other symptoms that might point to oral cancer.
Conservative Micro-Dentistry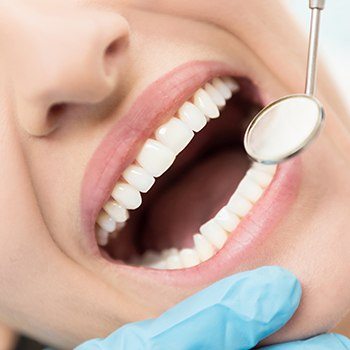 When your teeth need to be repaired, you want to save as much healthy, natural dental structure as you can. That's why at Advanced Dental Concepts, we practice conservative micro-dentistry, an approach that uses state-of-the-art techniques and technology in order to restore and repair your smile while removing as little enamel as possible. This can refer to practices like using conservative treatments like composite resin fillings instead of traditional metal fillings.
Children's Dentistry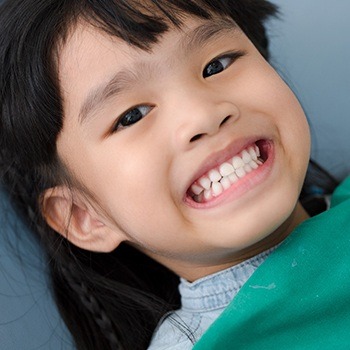 Because their smiles are still developing, children have different oral health needs than adults. Furthermore, parents need to be aware of behaviors such as thumb sucking that could lead to oral health problems later in life. Our dentists are happy to see patients of all ages and can help guide you through the different stages of your child's dental development. We can also see the entire family on the same day so that you can avoid the inconvenience of needing to make multiple appointments.
Dental Sealants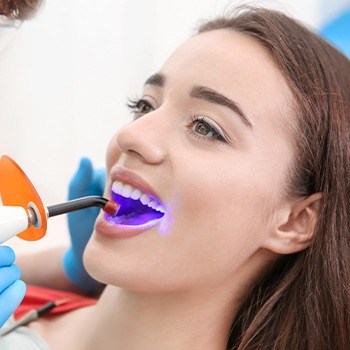 The molars can be notoriously difficult to keep clean. Children who are still learning how to brush effectively are especially prone to developing cavities in these back teeth. By placing a dental sealant (a thin plastic coating) on the surface of these teeth, we can give your little ones added protection against harmful bacteria and food particles that can get caught in the grooves and hard-to-reach spaces. This treatment is also highly recommended for adults with fillings in their molars.
Digital X-Rays & Intraoral Cameras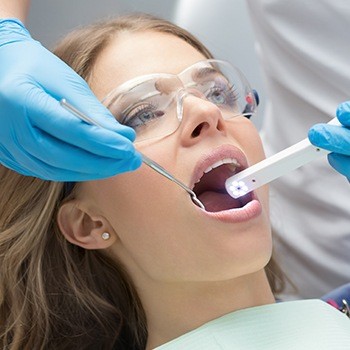 It's important for our patients to have a clear, complete picture of their own oral health so that they fully understand the treatments being suggested to them. By using high-quality digital X-rays and images taken from intraoral cameras, we can show, in full detail, the areas where your teeth or other oral structures have been damaged. For added clarity, we can enhance, enlarge, and edit these photos for your convenience. This way, you can become a more involved, active participant in your own dental care.