Single Tooth Dental Implants – Chesterton, IN
Bring Your Root, Tooth, and Smile Back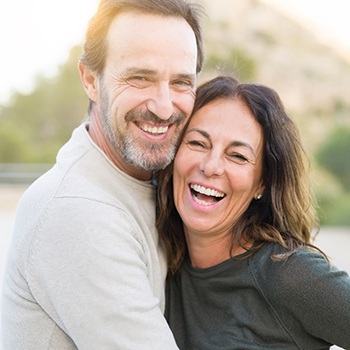 When you're looking for a tooth replacement that is truly comprehensive, many patients opt for single tooth dental implants in Chesterton for one reason: they offer functionality, longevity, and esthetics that are truly unmatched. Our office proudly partners with some of the best oral surgeons in the area to rebuild your smile all the way down to the root. Missing a single tooth can be quite detrimental to your oral health and can negatively affect your teeth, gums, and facial structure. Today, we hope that you'll give our office a call and schedule an appointment to learn how dental implants can change your life for the better!
What Options are Available?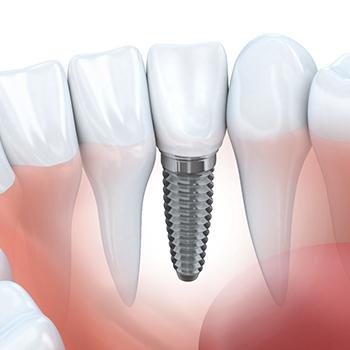 If you're missing a single tooth, you'll find that you have to choose between dental bridges and dental implants to replace it.
Fixed dental bridges are widely considered the traditional method for addressing single missing teeth. A bridge is made up of a series of dental crowns (typically three) that are fused together, creating one larger restoration. The crowns on both ends are hollowed out so they have room to fit on top of natural teeth adjacent to the gap in your smile. This makes them similar to dental crowns used to cover damaged teeth. In the center of the bridge sits a pontic, which is designed to fill the gap in your mouth. Not only does this complete your smile, but it prevents other teeth from moving out of place.
Dental implants accomplish all the same tasks and more, all without having to make modifications to existing teeth in the process. Instead of relying on nearby teeth to act as anchors, titanium posts do all the heavy lifting. To do this, they are placed directly into the jaw and integrate with organic bone and soft tissue over the span of several months. This means oral surgery is necessary to receive them.
Single Tooth Dental Implants Explained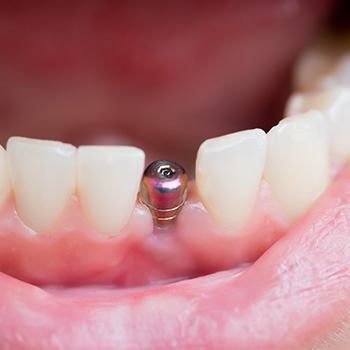 Dental implants are made from medical-grade titanium, which is used in a variety of medical implantations, not just dental implants. This metal post mimics your natural tooth root almost exactly, ensuring that it can hold your future tooth and withstand daily biting and grinding forces without breaking down or shifting out of place. Dr. Hayes and Dr. Zhang work alongside an oral surgeon, who performs the placement phase of treatment. Once the gum tissue has been sealed, the healing of the bone tissue can begin. After several months have passed, you'll come back to have your permanent restoration placed.
How You Can Benefit from Dental Implants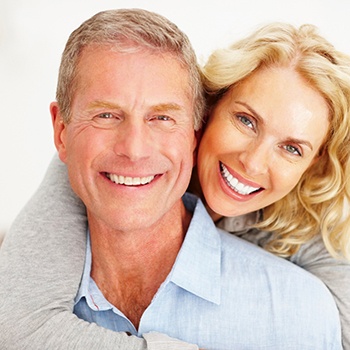 Looks and Feels Natural – Not only will others find it extremely difficult to tell which teeth are dental implants and which are not, but even you will find it difficult once it fully heals. As you get used to your new diet, you'll be shocked by how natural it actually feels to use.
Strong Stability – Thanks to surgical placement, you can expect your implant to stay in place, regardless of the type of food you enjoy.
Last Over 30 Years – When you practice regular oral care and stay committed to routine visits, it's not surprising if your dental implants last for the rest of your life.
Reliable Functionality – Eating your favorite foods and maintaining a diverse diet is not only easy, but enjoyable.
Easy to Maintain – All you need to do is brush and floss as normal to keep your dental implants clean. Just make sure that you're visiting our office at least once every six months.